If you're a little OCD about your apps, then like me you will have them organized by genre. Photography, banking, fitness, etc and of course travel. I thought I might share with you today a few of my favorite apps for travel that I've found to be extremely useful. Hopefully there are some in here that are new to you and might fill an empty void of need in your somewhere. I left out some obvious ones... like Instagram. Because, let's face it, if you don't know about Instagram you've got other problems.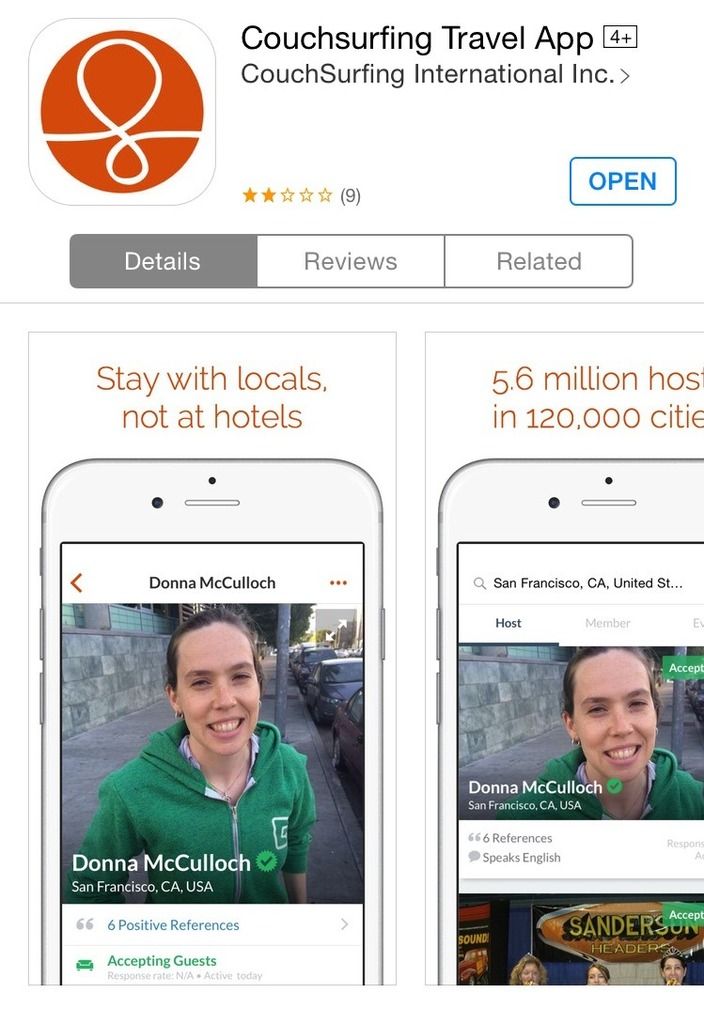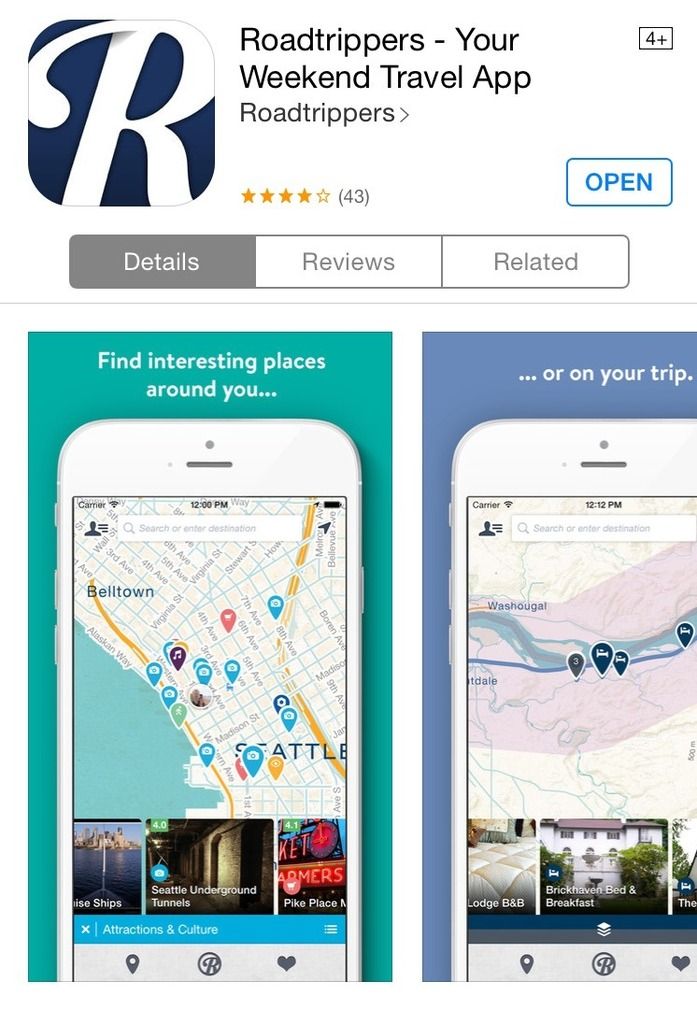 Couchsurfing
- If you haven't heard of Couchsurfing.com first of all, you're welcome. Second of all, what rock have you been living under? Basically this site is a global community for travel enthusiasts to share information, meet up for adventures, host travelers or be hosted, etc. A backpacker's best friend, really. I plan on utilizing this app as much as possible while I'm backpacking later this year.
Roadtrippers
- This app is great for traveling or looking for new adventures or cool spots where you already live. You just specify where you are and what you're looking for (scenic spots, dive bars, photo ops, etc) and BAM! tons of little flags come up with pictures, reviews and descriptions of all the neat places around you.
Hyperlapse
- I don't have this one pictured, but I think it still deserves the mention. Although this isn't specifically a travel app, I think this is great for documenting your travels and creating sped up time lapse videos of your journey. I have yet to use this one, other than just fooling around messing with the app, but plan to try and put this to use next weekend. Follow me on Instagram (@kayticlayton) if you want to see!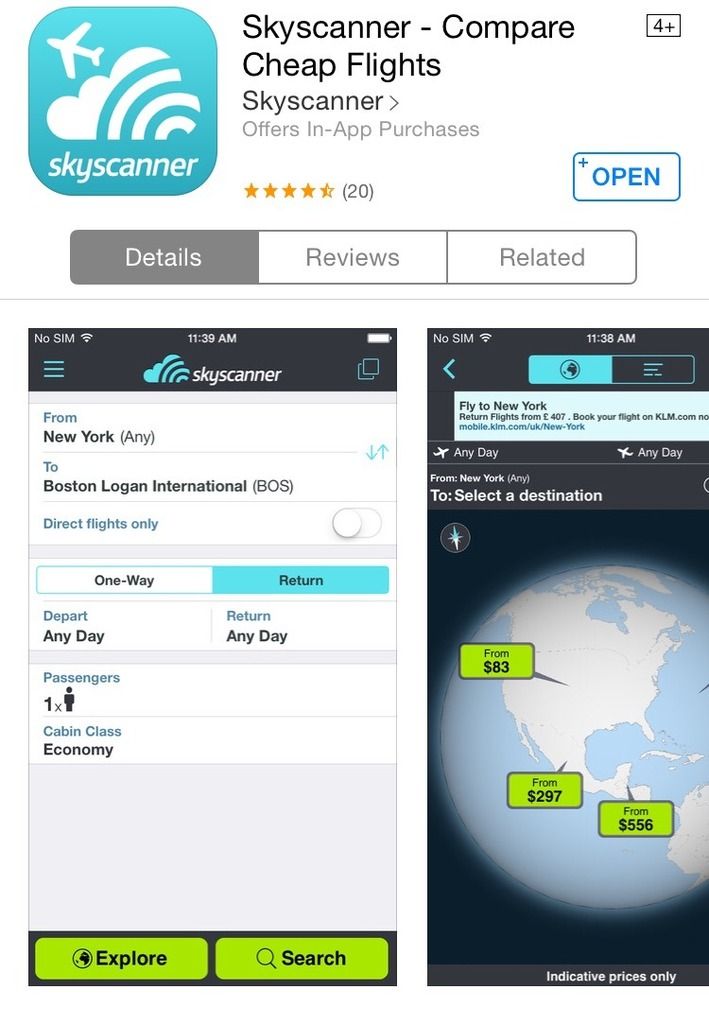 XE Currency
- Pretty basic, but still very useful. See live currency conversion rates and easily convert one currency to another. I like to use this to see how strong the US dollar is compared to other currency around the world... Just saying - I picked a really good year to decide to travel Europe.
Skyscanner
- A MUST HAVE if you are a frequent flier, or any flier for that matter. Basically, if you will ever get on an airplane, download this. Type in your starting point and destination and this app will find you the absolute lowest rates for that route - you can even click a little button at the bottom to see a calendar that shows you the price difference if you flexed your trip dates a little. Another cool feature is the "Everywhere" search - shows you the cheapest flights out of your area just in case you feel like taking an impromptu trip but can't decide where to go.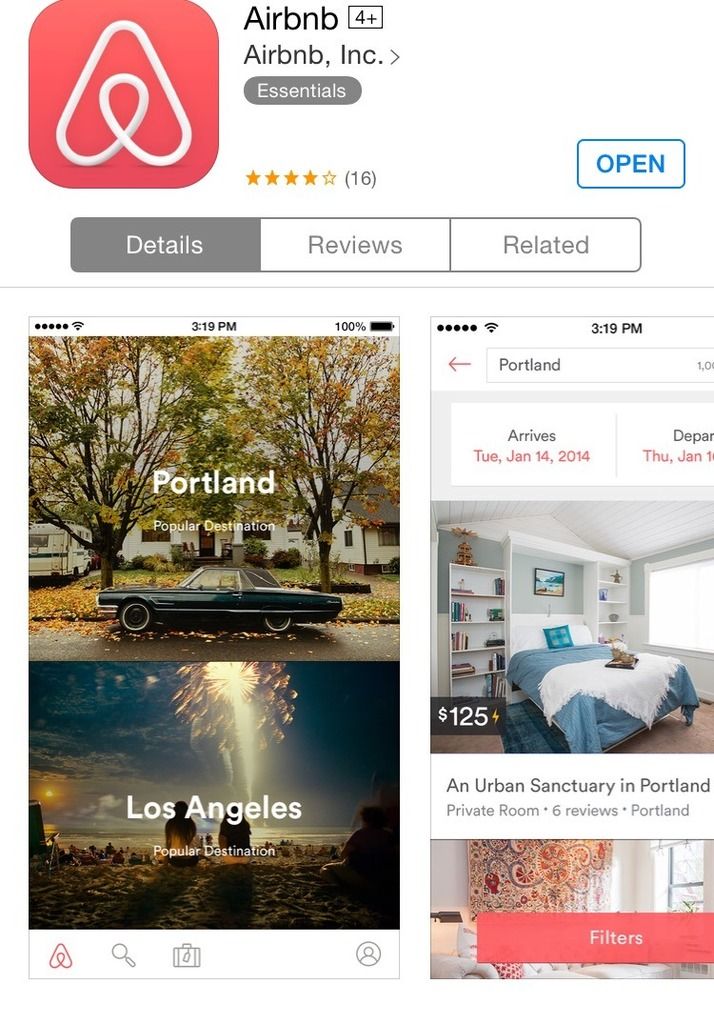 AirBNB
- This app is growing pretty quickly in popularity but has still managed to work out to be one of the best travel planning apps in terms of lodging. Want to rent a penthouse, vintage RV, treehouse or beach bungalow? Just specify where you're going and whether you're looking for a shared room, private room or private house and voila! Search results galore.
Google Translate
- I'm sure you're all familiar with the benefits of a translation app but I love the versatility of this one. You can search by your native language to find a translation or vice versa, you can speak a word into your phone and have it translated, but my favorite feature is the word lens portion. Let's say I have a sign in Spanish that I need to read, I just pick my settings and point my camera at your phone converts what you're seeing into English! So amazing!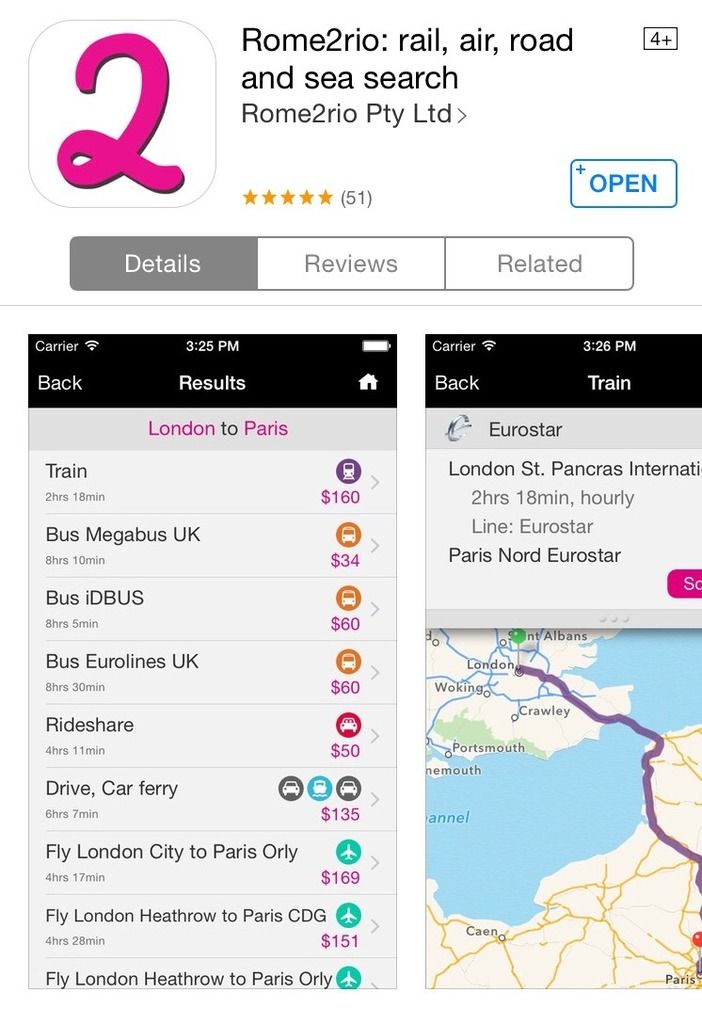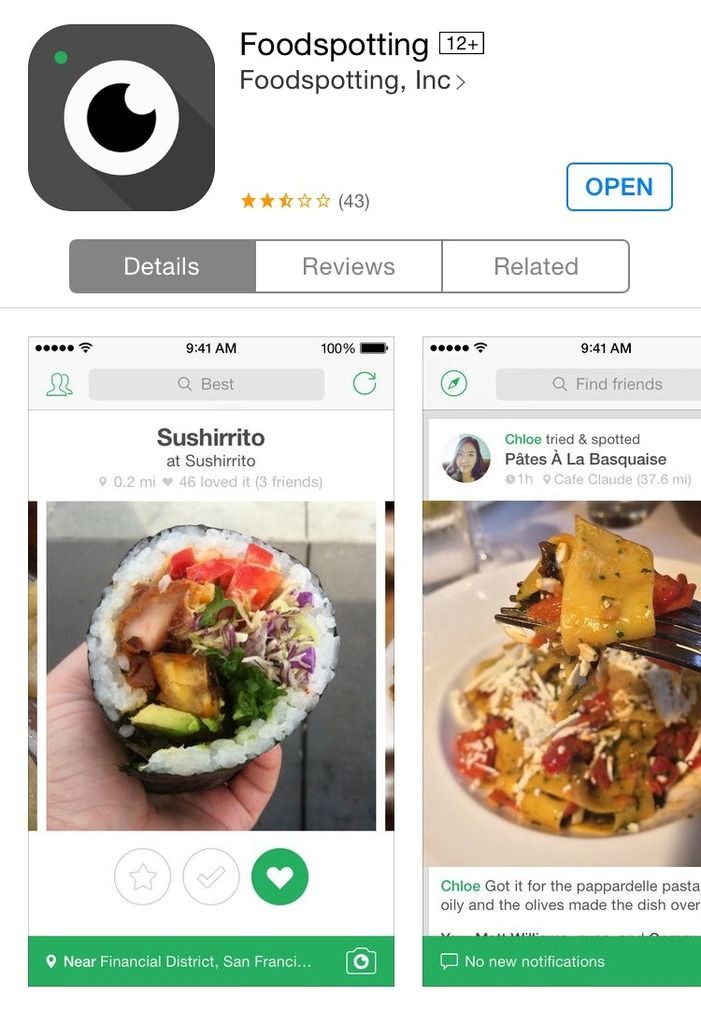 Rome2Rio
- Easily my favorite app out of all of these. This comprehensive app will find you the cheapest route to where you are going using bus routes, train routes, airlines and ferries. It lays out all of your options with estimated travel times and fares. I. Love. This. App.
Foodspotting
- Even though this one is very similar to Roadtrippers, I decided to list it anyway. Unlike Roadtrippers, which finds anything and everything, this app is specifically designed to focus on finding the best local foodie spots all around the world. I much prefer this app when I'm looking for local secrets and love to try the recommended meals on here. Can't wait to try this out in another country!
Do you guys have any apps you love to use while you travel?