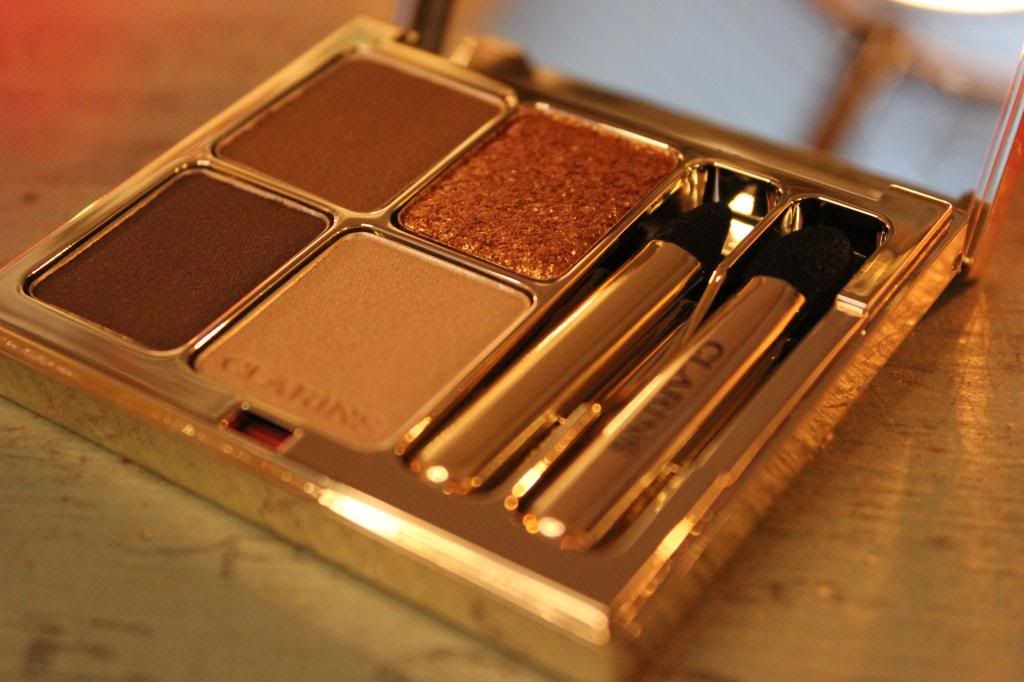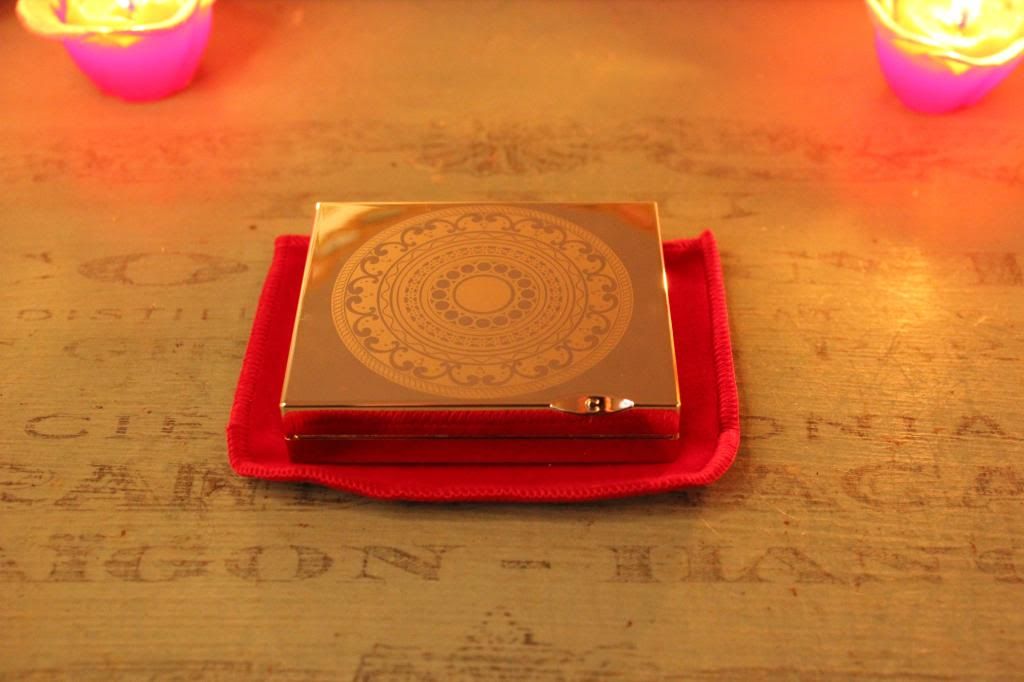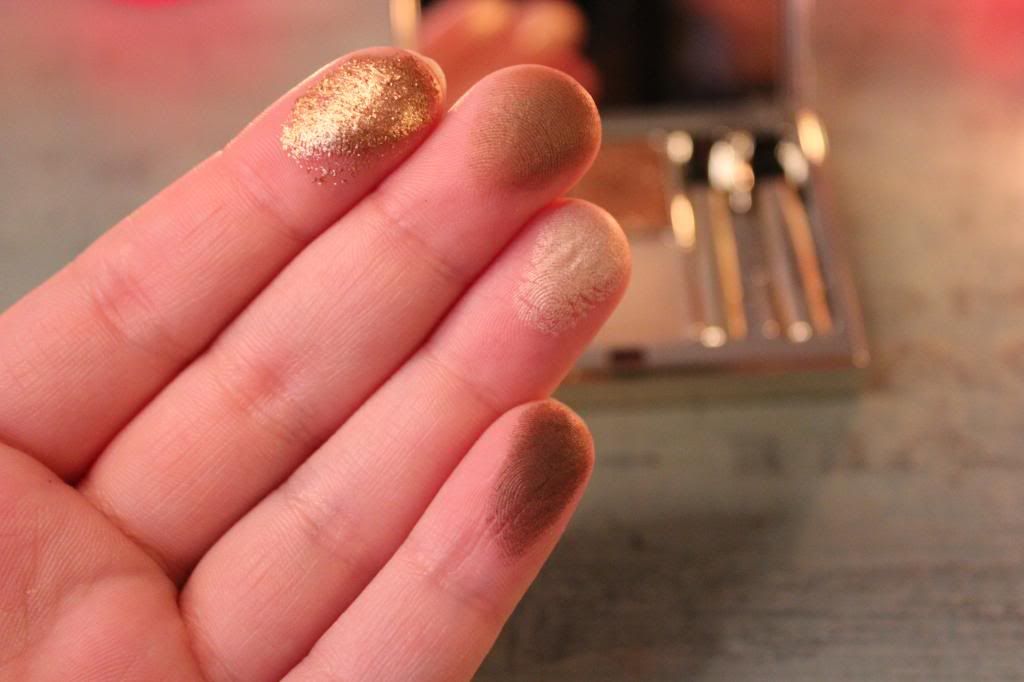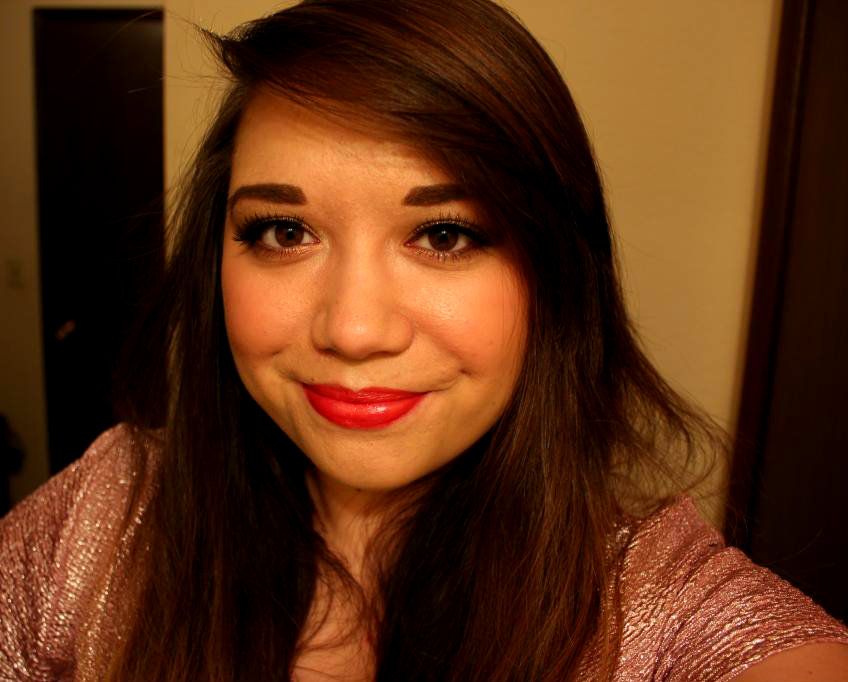 Limited Edition Mineral Odyssey Palette 09 - Clarins
I had my eye on this since the moment it launched in the UK MONTHS ago and I patiently waited and waited - googling once a week for the release date of said eyeshadow palette in the US. But no such date came. Even over the second weekend of November I went to my local Clarins counter, desperate for information on my beloved ombre odyssey palette but alas - this beauty wasn't even in their online system for holiday releases. The only thing they had was the
Clarins Odyssey Face Palette
which, while also stunning, was a consolation prize compared to it's elusive counterpart.
But then, on Black Friday just as the sales and lines were dwindling down and the bleak and fleeting Pacific Northwest sunlight was beginning to disappear over the mountains - the clouds parted. I made one last ditch effort to find this bad boy and visited the same Clarins counter as before and I was told that 'unfortunately, they didn't carry that in store - and neither do any neighboring states and it looks like they're all sold out online' UHM WHAT? The look on my face was probably something between pure horror and a rabid animal because I was quickly consoled with 'but don't worry, I can have it shipped to your home for free'.
Getting to the point, I received this palette that I'd been longing after for nearly half a year about two weeks before Christmas and I swear it wasn't until my fingers touched the lovely red velvet pouch it came in that the color returned to my face. The casing is so luxurious and looks divine on my dressing room table. I haven't even found a new home for it yet because it looks so lovely out in the open for al to see! But really, no one comes in my room except my boyfriend and I so mute point there.
Just look at these gorgeous colors! The natural browns and taupes are anything but ordinary. They're velvety and soft and have just the perfect amount of pigment to them. And they blend wonderfully. I haven't even touched on the beautiful flaky gold that, let's face it, is the real reason this palette has been plaguing my dreams. The gold literally applies like butter. That's the only way I can think to describe it. You can't use a brush to apply the gold though, to get the full effect I would suggest using one of the applicators that the palette comes with. I used the angled one myself to get into the corners of my eyelid.
I am honestly blown away by this limited edition palette. One of the most hype worthy products I've tried this year that I would definitely recommend. Honestly, you can't go wrong with this. It's a great day to night palette because the neutral tones can be worn out and about during the day or at work and then just apply some of that gold over your lid for a stunning night time look. I am so happy that I got this in time for all of the Christmas and New Years parties because this is the best holiday palette/eyeshadow that I've come across in a long, long, long, LONG (did I say long?) time. If you're even
considering
purchasing this - GO NOW. It is sold out almost everywhere. You can check your local Clarins counter but odds are if you don't hurry they will be sold out too. I'm pretty sure the Clarins site is sold out because you can't even find this in their inventory anymore - I think it was only up for about two weeks on their website. I did however, manage to find an Amazon seller who has a few left so hurry and snatch those babies up. Totally worth it.
Did any of you discover beauty must haves over the holiday season? I'd love to hear about them!